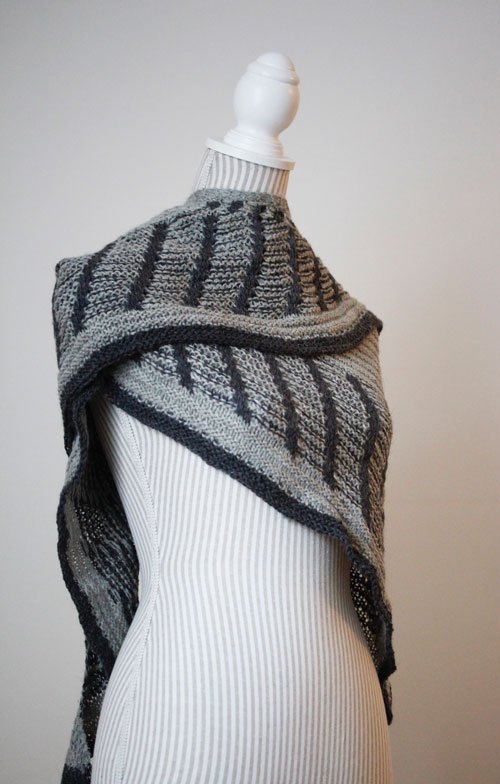 Knitted from 100% wool. I started this knit with Auracania Botany Lace first – but the color changes were just too wild and short that i thought ill of for this knit. Too busy. So i went for 2 solid colors.
More abt this knit at the Happy Kanto -blog.
Pattern
Metalouse by Stephen West (Ravelry).
New for me
Corrugated ridge (what a .. i had to PURL! 😀 *whine*)
something else to say abt this knit
This was an easy knit – but for the beginning getting into the flow of a corrugated ridge took some warming up. After a few rows it was easy to follow – where i was and only had to unravel once .. over MC change.
yardage
Svarta Fåret Ullgarn 2-tr c02 ≥ 150g
Svarta Fåret Ullgarn 2-tr c08
needles
4,5mm
other
difficulty
mostly easy - purling is a bore 😀
other knits with little twits