sweaters
07/08/2017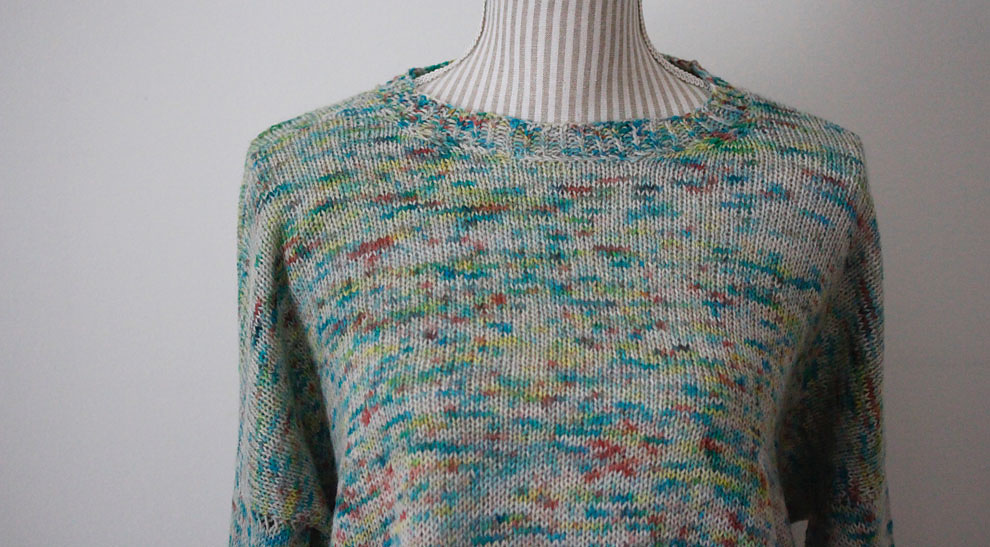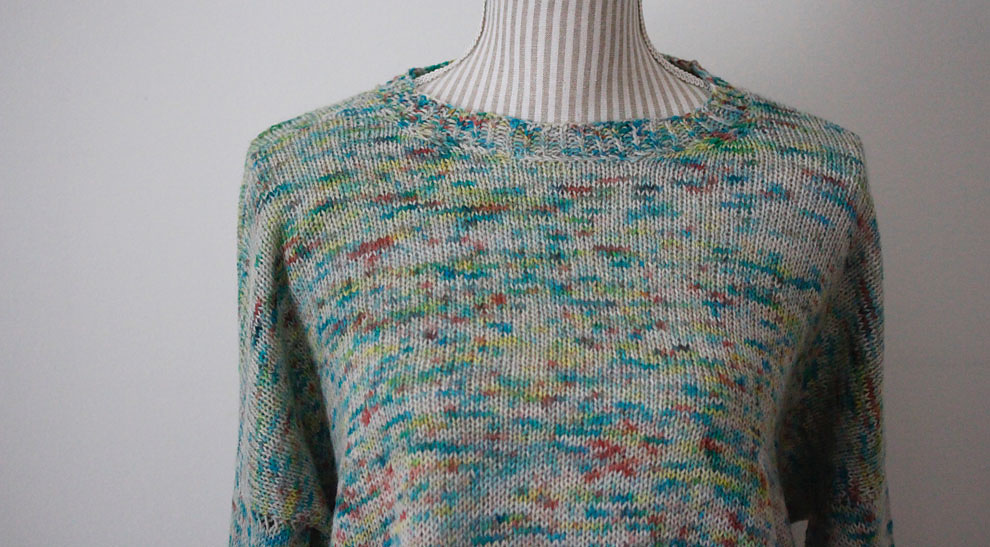 Knitted in DROPS Flora hand dyed by me. I had taken some time (2 years) off from dyeing yarn, just no time or space for it! Excuses. Anyway. This knit was such fun from the dye pans into the bind off. It fits comfy, like a slightly oversized college sweater and is airy but warm (by alpaca & wool yarn)
Pattern
Pattern by me – inspired by various sweater patterns from Joji Locatelli, Pickles.com and Carrie Bostic Hoge.
New for me
nothing really
something else to say abt this knit
Was such a fun time to knit up a hand dyed/painted yarn.. by myself 😀 what a laugh! and i like the end result. It's just what i was looking for!
yardage
DROPS Flora (c03 -> hand painted) ≥ 250g
other knits with little twits