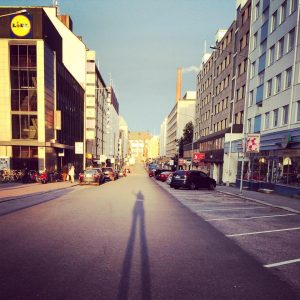 I exist so i must be? or something along the lines. This here is my little nook in the web. 
where to begin? – education
Am a finn – i speak fluently finnish & english.
Am a graphic & web designer from Tampere. I've got bachelor's degree in marketing and communications from HAAGA-HELIA University of Applied Sciences. My passion lies with smart marketing by compelling content in the right channels the right way. Easy eh? Wrong. Every shoe is different, or should be – to fit. If you think there is a solution in taking the easy road .. good luck. I'll be the one whisteling "told you so"..
work & freelance
I enjoy & relish in self improvement. It's not the year 1555, one can't just halt and believe to be the master of everything. Since late 2015 I have worked @ Oy Aurora Data and Systems Ltd. There I've had the opportunity to better myself daily. Set a challenge, beat it, master it and teach others. I got a dance to go with it. I started as a graphic designer working on a work management system, it's graphic look from logo design to UI-design in desktop and mobile. After a few months I started with web design and have been working on them solely ever since.
For leisure I help a local cat shelter (Kissojen Katastrofiyhdistys KKY ry – i know, it's a mouthful even in finnish) with this and that marketing and graphic needs. Currently am 2nd year on the board trying my best to get my somewhat young and marketing orientated voice heard. Since summer of 2015 i've designed their newsletter, photographed cats, rebuild their entire website, designed a calendar.. and even written some articles for the newsletter.
other items of importance
I knit like and nicotine addict graves for a ciggy. It's time poorly spent if your hands are free and you're not knitting or designing a knit. better be cooking, writing, working or dying yarn! Reading a book? Get an audiobook – two things one time? master of the universe! ..insane, mad gabble continues infinity times infinity..
Traveling has always been rousing to me, opportunity to see and do something new is as important as breathing, knitting and eating to me. I've done some traveling around Europe, UK & California (US) – and am not done yet! 😀 Lately i've been traveling after yarn. What else is there?? than yarn? Yarn = happiness. Squishy Squishy!
For arrogance I'll update content with liberal foolishness in English or Finnish -> trying to master the art of not giving a fuck! 😛