sweaters
13/07/2017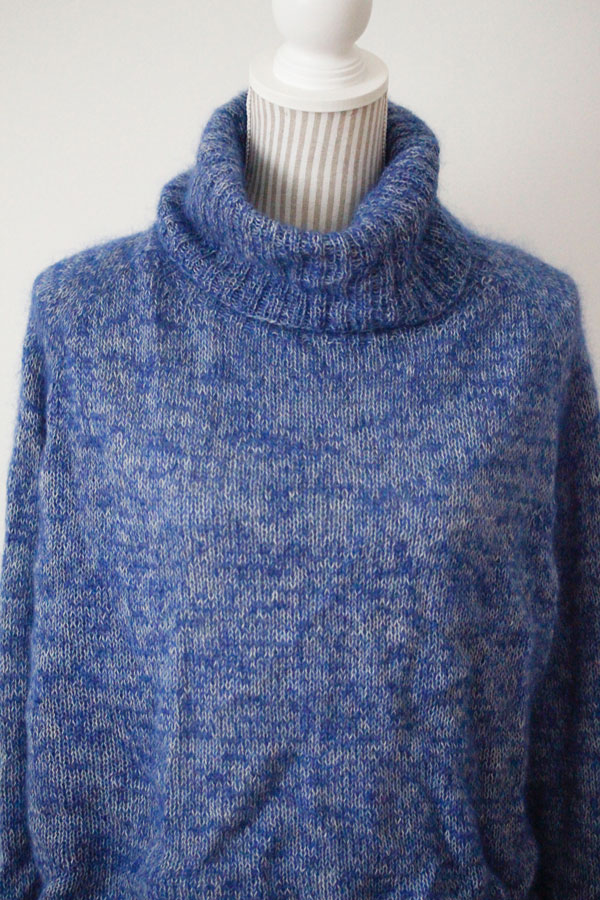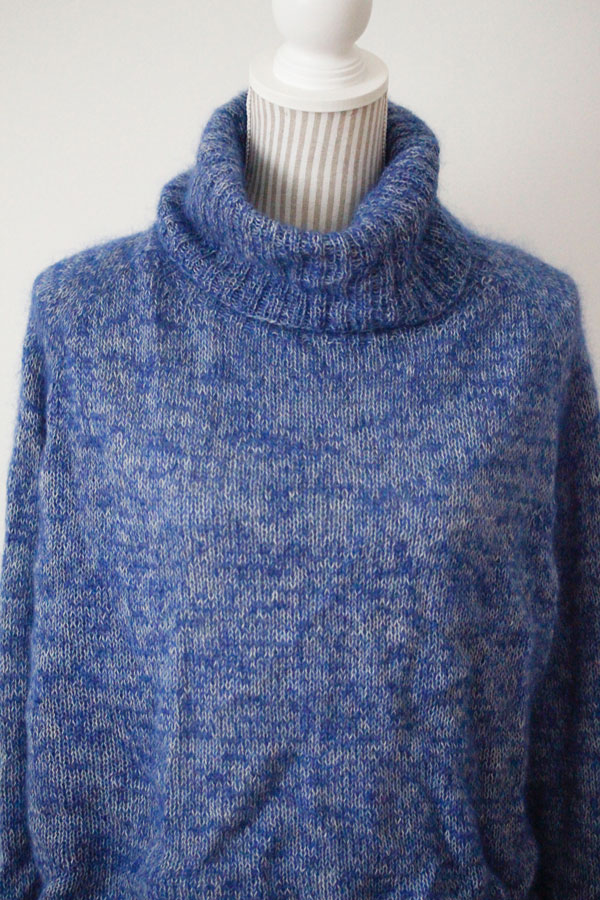 Knitted with two different yarns held together thru out the knit. A very light pullover! approx 200g in total.
Pattern
Pattern from Laine I -magazine. Pattern: Piece of Silver by Veera Välimäki Ravelry link
New for me
nothing really. Rarely have used 2,75mm needles. Rocked some serious magic loop with this.
something else to say abt this knit
Nothing really. A super fun and EASY knit to do. Absolutely love the finish. I wanted a modern 80-90's style furry-ball sweater and i got it 😀 yay!
yardage
Hjertegarn Alpaca 400 (light grey) ≥ 120g
Permin Angel KidSilk Mohair (blue) ≥ 120g
other knits with little twits