So. I had this yarn that was given to me to be knitted into a garment. A top. A tee. A sweater. A cardigan? I mulled around the idea for a long sleeved sweater but then – timing came and i just decided it would go nicely as a top.
I've had this book Finstickat / Neuleiden neljä vuodenaikaa by Helga Isager for approx. a year and haven't knitted from it more than one other top – the Coral. I love the dress on the cover – it looks like an easy knit – lightweight and ease to wear. So i decided to knit it from this lace yarn by manos del uruguay. But i didn't want to add anything else or knit doubled down. So i decided to go down a few sizes in needles. All over.
notes
This took some math and crossing fingers to get my gauge right. And o did i 😀  YES!
Even thou knitting lace with 2.5mm was a nightmare in the dark of the nordic winter – This knit was a Happy Knit!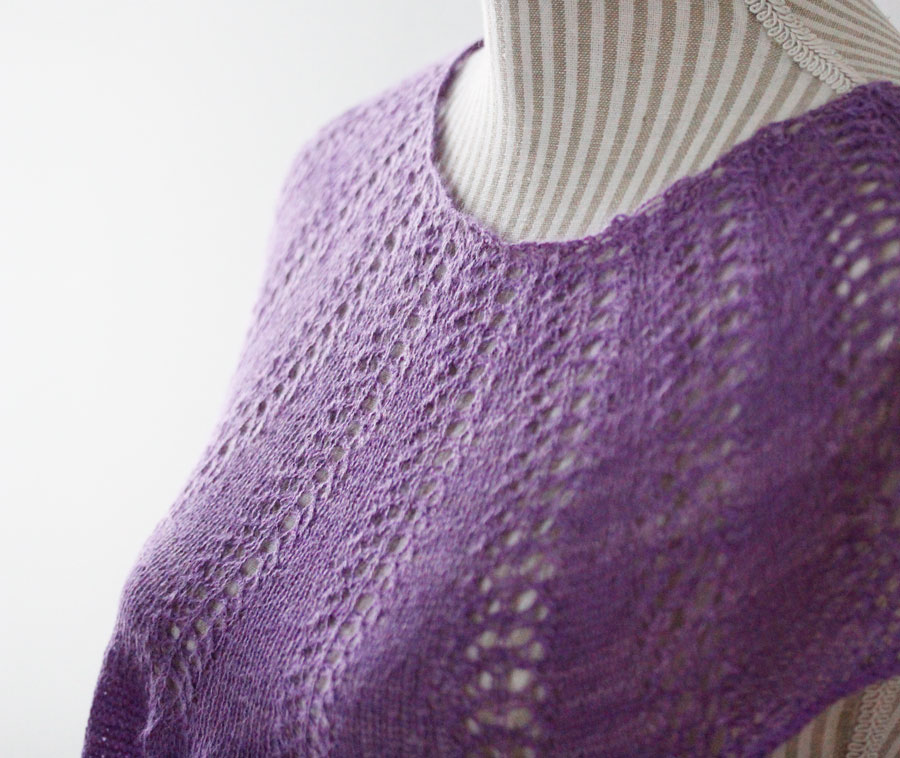 2.5mm for the lace & 3.25 for the body