shawls
30/11/2017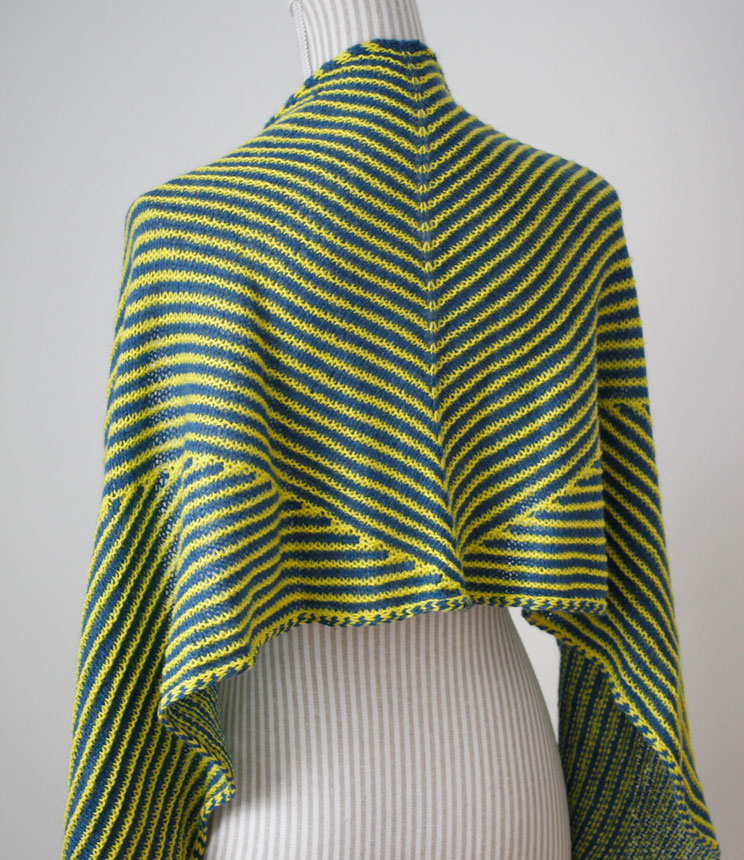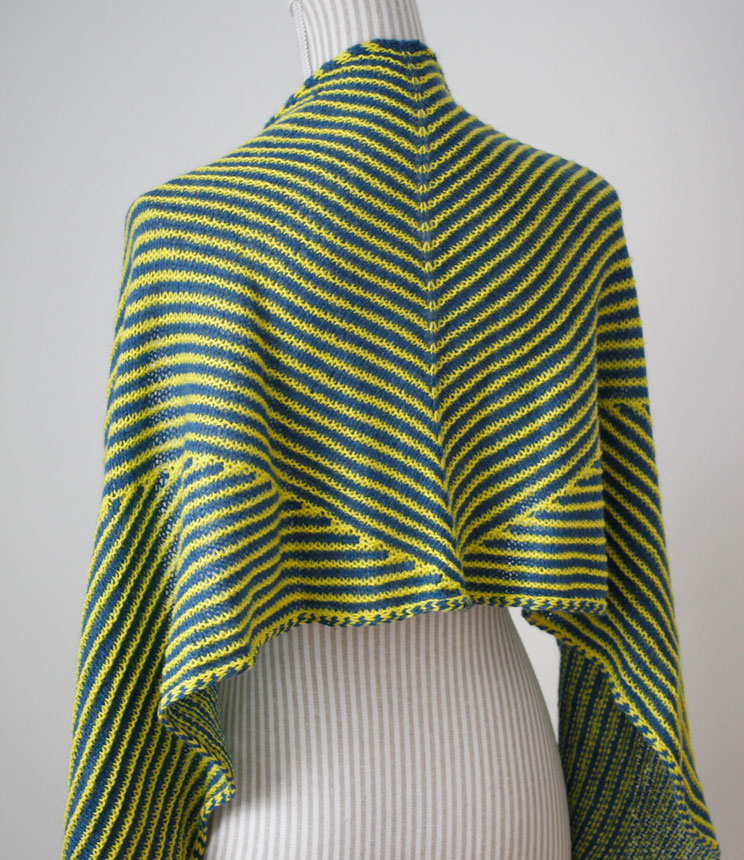 The construction of this shawl was pure awesomeness! When i first saw a picture of the shawl in facebook i was in deep curiosity – how is that done, like i am with most knits that have diverse constructions. I hollered for interest to test knit the piece and got lucky to get the privilege to do just so 😛
I was on a holiday so this knit took me lil over a week. And o-boy! This was the perfect Netflix-knit! I was able to watch a South-Korean TV-show (with subtitles) and make no errors! The knit just flowed.
More abt this knit at the Happy Kanto -blog.
Pattern
Pattern by Petra Machová Kouřilová // Stripes Galore
New for me
construction of the shawl – genius!
something else to say abt this knit
This was my very first test knit – what a joy! The pattern is so well written there is no chance for errors! This knit was a Happy Knit!
yardage
Shilasdair Luxury 4ply cWinter Loch = 86g
Filcolna Arwetta Classic c251/Gul = 86g
needle
3.5mm
more
other knits with little twits