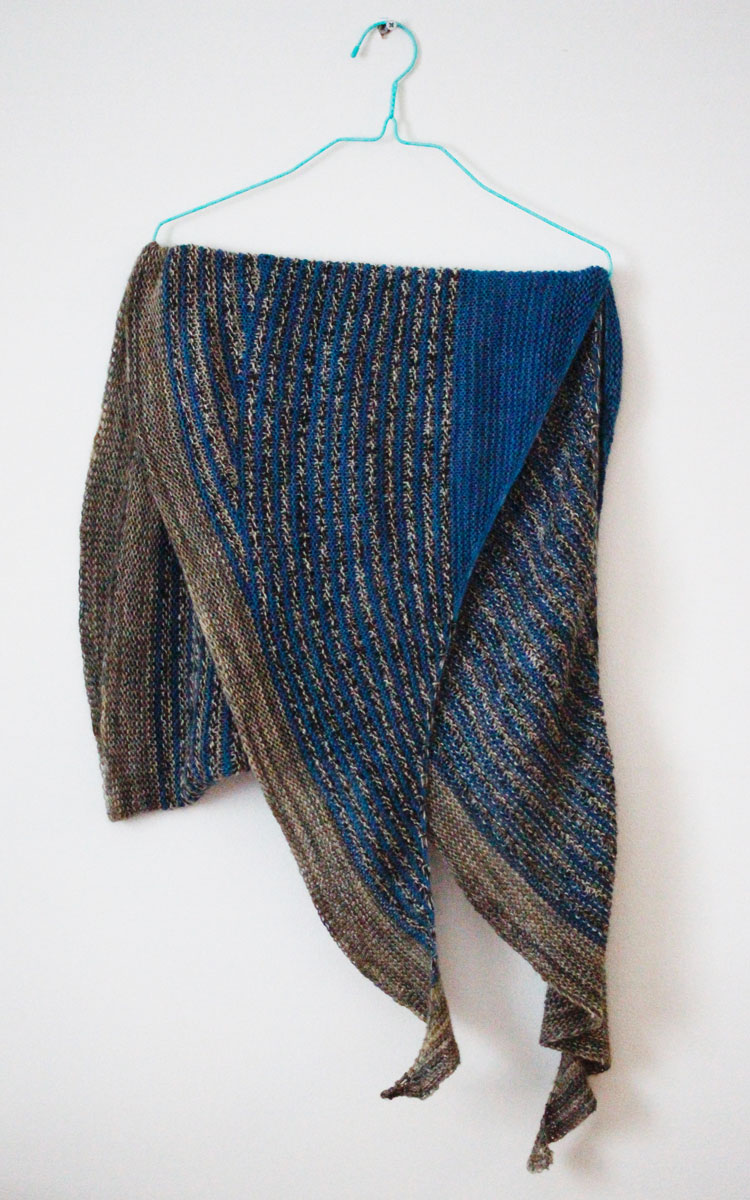 This is a gift-knit for a traveling friend. Colors used were inspired from Finnish nature (and the yarn used is from Finland).
Pattern was a bit of a surprise i was doing good until i reached half way on the 3rd section. I got confused and went for a ravelry project gallery hunt to take a look at other knits from this pattern! 😀 I did not get the feeling from the pattern that the end of 3rd section would not reach the end of 2nd section 😀 I was running low on my MC (Itämeri) thou i thought i could make it 🙂 Anyway – viewing some other knits from this pattern it all made sense 🙂 (thanks ravelry -peeps!)
More abt this knit at the Happy Kanto -blog.
Pattern
Color Affection by Veera Välimäki
New for me
nothing really
something else to say abt this knit
Another brainless knit. Am super happy with the colors i chose and the yarn! Oh! The knit has texture and some gloss (from Itämeri 50/50 silk-wool). My favourite from the three is thou Vänö Ull Lammull (finnsheep) the black-white texture is such a joy for sight and the fiber so soft. I hope Kerä will get/make more of this – i got the last once from a local fair. #sad
yardage
Knitlob's Lair Kipinätär cItämeri≤ 80g
Knitlob's Lair Luonnotar cKelo≤ 75g
Vänö Ull Lammull cB&W ≤ 65g
needles
4mm
other
difficulty
Not. I only got confused for a tiny bit.
other knits with little twits